*There is a lot of information to digest here. We have created a white paper available for download because of this. See the PDF in the right hand column marked Virtual Security Management – Security Management Support.
SMSI Inc. Offers Security Management Support Programs to: Hospitals, Shopping Malls, Residential Complexes, Office Parks and Buildings.
We provide ongoing management support to ensure that your security program remains effective and contemporary. We will support your security program in your dealings with a wide range of security vendors including: Security Guard Services and Alarm Companies (Including Video Surveillance Systems and Access Management Systems).
Is there an alternative, to the traditional security management model? Is there a way to efficiently reduce security overhead, and have a credible and dynamic security program at the same time?

Is there a methodology for reducing payroll burden while, at the same time, improving your Security & Loss Prevention Program? The answer is yes. Our Security Management Support team of Board Certified Protection Professionals (CPP) would welcome the opportunity to become your Security Management Support team.
The SMSI Inc. Security Management Support group will provide a Security Management Support & Workplace Violence Prevention team with more than 100 years of combined security management expertise. Additionally, these security professionals are all court certified security experts, having been retained in hundreds of security litigation cases. This team also has diverse security management experience across many industries. That experience includes hundreds of in-depth security program evaluations, hundreds of security litigations as forensic security experts, state-of-the-art security technology design expertise, and security force management experience and proficiency. This diverse SMS team of security professionals has provided comprehensive security assessments to a variety of verticals, including: (hospitals, malls, schools, the supply chain industry, residential complexes, industrial sites, office parks and the biotech industry). This team also has extensive workplace violence prevention expertise.
Our security pros also understand the relevance and benefits to be derived from the application of contemporary CPTED (Crime Prevention Through Environmental Design) techniques and methodologies. The application of CPTED principals and design has the potential to make an average security program much more effective, and to do so, cost efficiently.
Security Management Support offers a qualitative and cost effective alternative to many of the more traditional security management models. This approach is cost effective for a number of reasons:
Sufficiently qualified credentialed security managers demand, and deserve six figure salaries.
It is not infrequent that security decisions and expenditures for guard services, physical security technology and design, are not always well informed, in part because vendors have a knowledge advantage and consequently synergy often suffers. Synergy helps to ensure that the whole is greater than the sum of the parts.
Security is a dynamic discipline. What worked yesterday, make not be effective today. Technology continues to improve, and in many cases, is becoming much more affordable.
The Security Management Support model offers more for less. This team is able to support either a proprietary security team, a contracted security team, or a combination there of, with no conflict of interest. (We are not in the guard business, nor do we sell security products and systems.) Rather, the SMS team will interface with all security vendors by providing security design guidance and ensuring there is optimal synergy between every component of the security program, as well as ensuring that appropriate adjustments are made as needs may dictate. The proper application of security technology, in many cases, may actually decrease payroll burden while improving security and loss prevention.
The SMS team will provide support on our client's behalf during the security design phase, including the application and integration of CPTED to the design process, and in dealing with security providers and vendors by developing and overseeing the RFP process with each vendor such as:
Security Guard Agencies
Access Management  & Control Vendors (Visitor Control)
Lighting Vendors
Video Surveillance Vendors
Background Checking Vendors
Perimeter Control Vendors
Security System Monitoring Companies
This SMS (Security Management Support) program encourages the designation of an onsite security lead or point person, such as a retired law enforcement officer. This security lead would receive the full support of the SMS Team. Finally, the SMS program will include a major Workplace Violence Prevention component. The incidence of Workplace Violence has left no industry immune. It is a pervasive realty, and a threat that must be taken seriously. As history has taught us all, these threats are both external, as well as internal and reasonable mitigation, before the fact, is crucial. Much of the mitigation strategy can be addressed through employee training.
We welcome all questions.  bill@smsiinc.com
The following information explains this service in greater detail:
The SMSI Security Management Support/WPV Team
William H. Nesbitt, CPP, Certified CPTED Practitioner; Richard Sem, CSC, CPP; Ron Lander, CPP, CMAS, PSM
Is your business security program presently being managed by Board Certified Protection Professionals (CPP)? If it isn't, it should be. SMSI Inc. understands that some security programs cannot cost justify the payroll burden of a full-time security manager. As an alternative, consider the SMSI Security Management Support (SMS) program. Our Security Management Support Program (SMSP) provides unparalleled expertise, without the commensurate payroll burden. The SMSP combines effective hands on management support combined with security management technology.
Security and Loss Prevention Programs, both large and small, require competent and experienced management. SMS offers the middle-ground between maintaining a board Certified Protection Professional on payroll, and/or a less experienced security manager, and/or no security manager. We believe that most businesses, especially the healthcare industry, deserve a well-qualified security management team, if not full-time, certainly part-time. The SMSI Security Management Support program is here to fill that void.
Every organization deserves competent security management; including those organizations that cannot cost-justify the expense of the onsite Board Certified Protection Professionals (CPP). There are a number of benefits to be considered when contemplating this offering.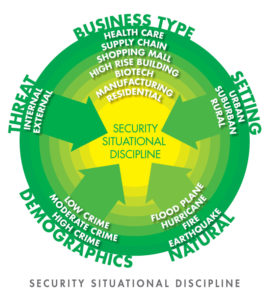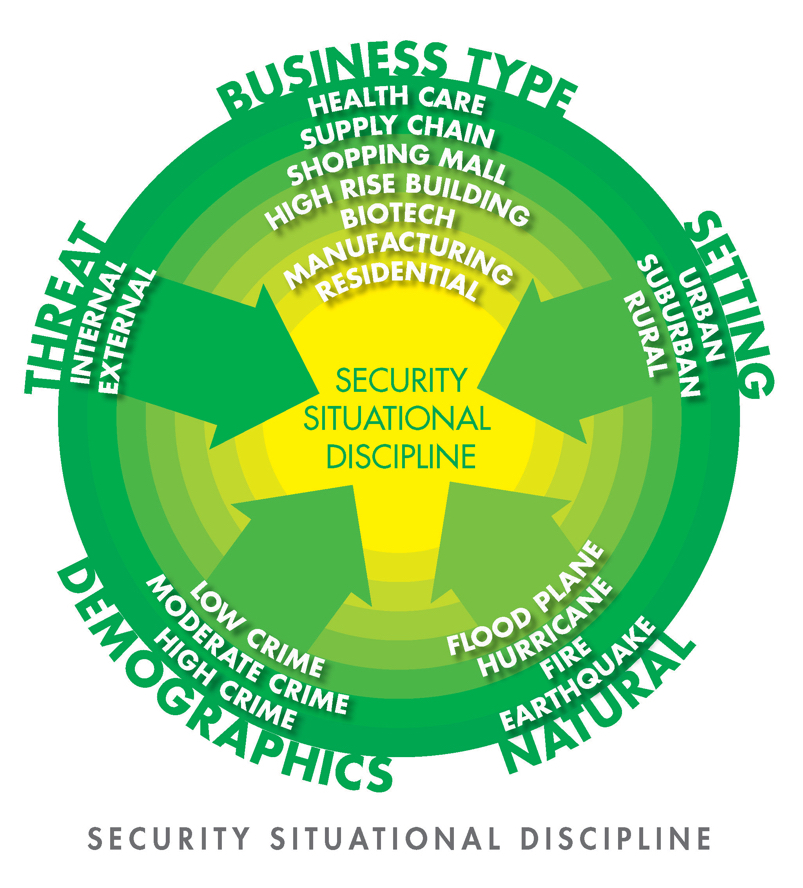 SMSI will provide a combination of limited onsite security management, further supported by cost effective virtual management techniques. The virtual aspect of this offering is aimed at keeping costs within a reasonable limit. The SMS program is intended to provide the need driven security and technical expertise required, without the attendant payroll burden. In fact this program will also reduce administrative cost as well as reduce overhead through the application of efficient security program design and the application of better technology.
The SMS team understands that security budgets are under pressure. The good news is, that thanks to emerging technologies and network based security management systems, it is possible to improve the security posture of many organizations, in a cost effective manner. The direct and indirect cost of inadequate security, especially when litigation occurs, is very high. Unfortunately, security driven litigation is still alive and well. The cost of ligation, both direct and indirect, often exceeds the annual security budgets of many enterprises, especially when negative press is factored in.
Successful security programs are driven by current data. The SMS Team will provide each client with the means to capture all security events through the use of security management software. The SMS Team will provide a security management system (Report Exec), which will in turn, enable our team to analyze security event data and to subsequently apply mitigation strategies in the form of corrective actions. Remember, security is a situational discipline. This means that no two security programs are the same, nor are they static, because security programs must continually flex in order to handle new and emerging threats.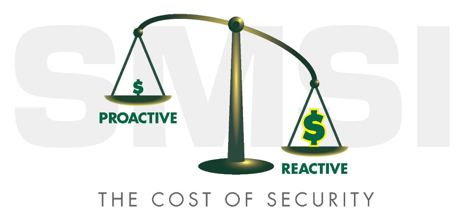 Security is also a proactive discipline. The costs of responding to a security breech after-the-fact may have the impact to cause damage to the reputation of the enterprise, the loss of assets and information (and sometimes privacy) , and diminished employee morale and liability litigation exposure. The entire SMS team, in their role of forensic security experts for numerous litigations, understands the need for effective mitigation, up close and personal. The costs of reactive security programs, both direct and indirect, significantly exceed the cost of being reasonably proactive. Security management is an anticipatory discipline.
How is the SMSI Security Management Support program implemented?
The first step in the process is a comprehensive security assessment. One needs to know where they have been so they are able to determine where they are going. The purpose of this initial security assessment is to analyze the strengths and weaknesses of the existing security program and to establish a foundational basis from which to move forward. Every enterprise should have a security assessment at least every five years, especially given the advancement of emerging security methodologies and technology.
Some of the areas included in the assessment process include, but are not limited to:
Level of Employee Security Awareness Training

Internal Crime & Loss Prevention Programs
Workplace violence prevention protocols

The efficacy of current Physical Security Design
The appropriateness of the use of Security Personnel (Proprietary, Contracted)
The current application of security technology
The efficacy of vendor design & support
The deployment & synergy of security technology
Video surveillance system usage and design
Access management systems (employee & visitor)
The application of CPTED principals

Natural surveillance
Natural access control
Natural territorial reinforcement
The next step, after the assessment process, is to agree on an effective security program. The Security Solution Hierarchy conceptually models Maslow's Hierarchy of needs.
The Security Solution Hierarchy, depicted here, provides a security program road map that ensures cost-efficiency. As one moves up the hierarchy, the remedies become more costly. Obviously the most costly remedies are security personnel (payroll burden). Using the Hierarchy as a guide, some of the more costly remedies may not be required, and even if they are required, the number of security personnel may be minimized by efficient security design at the two lower levels of the hierarchy. By using this Hierarchy as a guide, there is an assurance that the methodologies at the top of the Hierarchy will be more effective and will optimize ROI if good decisions are made at the two lower levels.
The Application of the SMS program must be industry specific. The protection of patients and children require the very highest standard of care. On the other hand, the standard of care for the protection of property, in the case of a supply chain company is lower. However, if there is a property loss of goods within the control and custody of a third party vendor, such as a trucking company or warehouse facility, the compensatory damages can be very high, especially if it is shown that the security protocols were inadequate.
The SMS team understands the special security needs of vertical industries, such as
Healthcare (Hospitals, Urgent care facilities, Clinics, Behavioral Health units and Pediatric Hospitals)
Educational Institutions (Primary & Secondary Schools, Colleges & Universities, Daycare Facilities)
Shopping Malls
The Lodging Industry
Biotech Industry & Residential Complexes
High-rise Office Buildings & Office Parks
Supply Chain facilities (Warehouses, Trucking companies)
The first step in the process is the initial security assessment that will provide the foundational basis from which to move forward, with the agreement of the local management team.
Implementation of the Security Management Support Program
The security management support team is comprised of a number of experienced security Board Certified Protection Professionals with a diversity of experience. In part this service, is facilitated by modern security management technology, thereby reducing the time that this team needs to physically be onsite, which in turn results is serious cost efficiency.
The first tool is REPORT EXEC. This tool will be provided within the Scope of Service to be provided by the SMS Team.
This tool will allow the SMS Team the ability to monitor the security activities of the on-site security personnel. Prior to this technology, our team would need to travel to the location being served with great frequency.  Through the use of REPORT EXEC, the SMS Team will be able to monitor security related actives, as well as do sophisticated trend analysis, resulting in course corrections and specific corrective actions.  The REPORT EXEC system will provide the onsite security officers with the ability to record Daily Activity Logs, as well as Incident Reports, as well as corrective actions taken, directly to REPORT EXEC.  The REPORT EXEC management system will be provided within the scope of the SMS program, including installation and setup.
Coincidentally, the REPORT EXEC modules are illustrative of the potential scope of support services the SMS Team is capable of providing through the use of in-person and virtual security management techniques. The scope of the services to be provided, would ultimately be determined after the initial security assessment and in concert with the local management team.
The second tool will be surveillance video analysis. Because most all video surveillance systems are on a network, the SMS team, given access to that video, will be empowered to analyze any breaches and to subsequently make course corrections.
Additional SMS Services
The development of vendor RFP in order to ensure that only cost-effective decisions are aimed at responding to the specific needs of each site to be included in the scope of services.

Video Surveillance
Access Control Systems
Perimeter System
High-value Protection Systems
Security Officers/Guard Services
The SMS team, in concert with each client, will determine the benefit of retaining existing services like physical security systems. Decisions will address the pros & cons of eliminating out dated security systems and services and/or retaining existing services and systems and/or replacing some existing services and systems.
CORRECTIVE ACTIONS
The next step is to develop strategies that engage all employees as supporters of security best practices
Initiate training programs to correct shortfalls
Develop a linear security organization

Install network security management software system

Vendor Selection

Prepare RFPs for system upgrades
Oversee the selection process

Support the vendor selection process

MANAGEMENT SUPPORT SERVICE

Monitoring of Daily Activity Logs and Incident Report
Advise & Initiation of corrective actions
Support of Security Awareness/Crime Prevention Program
Support Police liaison
Vendor quality control
Monthly Reports to the C-Suite
What clients would benefit from SMS?
Almost any business enterprise would benefit from these services, especially those industries that serve the public such as
Healthcare facilities
Hospitals
Urgent Care Clinics
Behavioral Health Facilities
MOBs (medical office buildings)
Biotech Facilities
The Supply Chain Industry
Distribution Centers
Trucking Terminals
Charter Schools
Shopping malls
High-end Shopping Districts
Office Buildings
The Lodging Industry
HOAs
The SMSI Security Management Support program, through the use of data driven decision making, and the application of current cost-efficient technology will reduce, and or, stabilize the rising cost of your security and loss prevention. This SMS will also keep your security program contemporary and responsive to emerging trends. With the support of the SMSI team of professionals, decisions, going forward, will in fact be need driven, as well as decisions to draw down security strategies that have lost effectiveness. We also believe that this program will help to mitigate liability.
Benefits Derived From SMSI Inc. Security Management Support:
The implementation of the Competitive Edge  Security Management Software.

The SMSI Security Management Support team will be able to monitor networked video images in support of corrective actions.
We will also be able to track Competitive Edge's cloud based REPORT EXEC Daily Activity Logs and Incident Reports as the basis of modifications and course correction's
Cost efficient/need driven budgeting
The improved ability for situational flexing
Reduction of security management overhead (payroll, taxes and insurance benefits)
The development (when needed) of RFPs and vendor selection support and oversight

Video Surveillance Systems

Vendor Selection & Oversight Support

The cost efficient application of appropriate security technology

The selection and oversight of contract guard services
And/or the selection and oversight of proprietary security officers.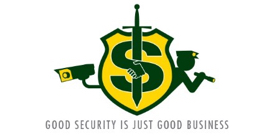 William H. Nesbitt, CPP
bill@smsiinc.com      Call: 805/499-3800
Member:
ASIS International
IAHSS
ASHRM
ACHE
ICSC
ICA (International CPTED Assoc.)