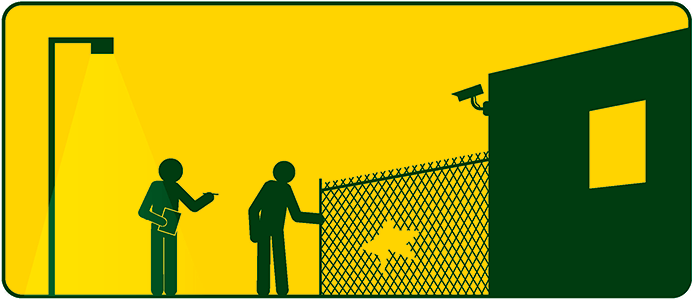 (Crime Prevention through Environmental Design)
Security Management Services International (SMSI) has supported the notion of CPTED for the past 15 years. Recently, William Nesbitt, CPP, Certified CPTED Practitioner, the President of SMSI and Drew Neckar, CPP, CHPA made a decision to make CPTED, and the application of CPTED, principals an integral part of the SMSI Inc. security consulting package. As early as 1996 The National Institute of Justice put forth the notion that there was an Expanding Role of Crime Prevention through Environmental Design in defining Premises liability.
CPTED design principals are generally grouped into three categories: Natural Surveillance, Access Control and Territoriality. CPTED is not a stand-alone discipline. However, it does have the ability to enhance the effectiveness of many, more traditionally, security methodologies. CPTED strategies are able expand the benefits derived from security systems by allowing the enterprise to do more with less.
CPTED principals are especially important at defining the property line, wayfinding, exterior lighting, controlling vehicular and pedestrian traffic and managing access. CPTED will significantly improve the effectiveness access control systems, video surveillance systems and security officers operations.
Finally, by making CPTED an integral part of our offering, SMSI has a greater capacity to make a significant contribution and the planning and design phase of new construction or remolding of existing structure. If cost efficiency and security effectiveness is a goal, CPTED is a must, especially for schools, hotels, shopping malls, parking facilities and all healthcare facilities. To do less, the greater is the likelihood that your security program may fall below a reasonable standard of care.
We at SMSI Inc. believe that the application of CPTED principals to every security program help to ensure that the security program is effectively synergistic. This synergism will herby ensure that the outcomes produced by the security program are greater than the sum of the parts. CPTED is also a cost efficient strategy the generally improves ROI. Conversely, the absence of overriding CPTED design is frequently interpreted as falling below a reasonable standard of care.
We at SMSI Inc. believe that the application of CPTED principals should be an integral part of every offering we provide. CPTED issues are often a factor in many of the litigations we have been retained for, especially premises liability cases. CPTED is almost always an integral component of any security program and is often one of the least costly components and/or one the least costly components to rectify.
What is CPTED?
CPTED is best defined as an interdisciplinary approach to crime prevention. CPTED enhances the deterrent value of all of the traditional approaches to crime suppression such as physical security methodologies, security policies and procedures and security personnel.
CPTED assumes that criminals make rationale choice about their targets. CPTED design ensures that security methodologies present a real, as well as a perceived deterrent to criminal behavior by:
Raising the risk of getting caught
Increasing the effort required to commit the crime
By reducing the perceived rewards from criminal enterprise
Broad-based CPTED design principals are:
Natural Surveillance
Access Management
Ownership/Territorialism
CPTED Synergizes
Architectural Design
Site Design & Landscape Architecture
Management of foot and vehicular traffic flow
Security system

Access control systems

Badging system
Visitor control
Freight delivery
Outside contractors

Alarm systems
Video surveillance systems
Internal & External Lighting systems

Security personnel
Police
Employee Participation
Code Compliance
Finally, and maybe most importantly, the application of CPTED principals to any security program will most likely reduce liability and significant improve the ROI of any security program.
There is virtually no enterprise that would not benefit from the application of CPTED principals including, but not limited to;
Residential complexes & HOAs
Shopping Malls
Hospitals
Manufacturing/Industrial Complexes
Office Buildings
Parking facilities
Biotech Industries
Public & Privates Schools
Entertainment & Sports Venues
The Lodging Industry
The first step: A comprehensive Risk/Vulnerability Assessment. At some point in time every security program must define a predicate from which to move forward, lest one builds a house of cards.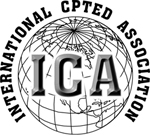 Security Management Services International is a member of the International CPTED Association.
Organizations and Associations supporting CPTED include but are not limited to:
American Society of Industrial Security
National Crime Prevention Institute
U.S. Conference of Mayors
National League of Cities
National Institute of Justice
Office of Juvenile Justice and Delinquency Prevention
National Crime Prevention Council
International Association of Chiefs of Police
National Sheriff's Association
American Planning Association
American Institute of Architects
U.S. Department of Education
U.S. Department of Housing and Urban Development
Boys and Girls Clubs of America