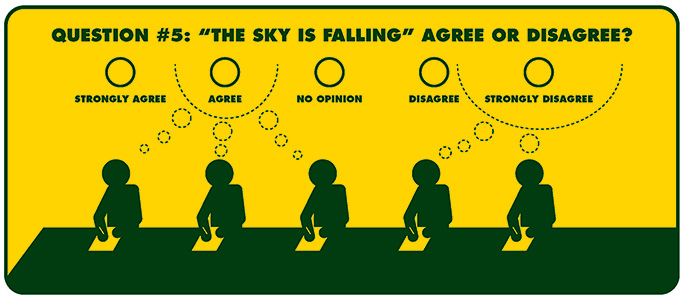 How does one determine how much security is sufficient?  One of the best ways to make this determination, is to conduct periodic, objective security reviews. The is where the SMSI team can help. SMSI Inc. is a security consulting firm that provides two major services. First, we conduct proactive comprehensive security evaluations (proactive). Second, we are frequently called upon as expert witnesses (reactive) pursuant to security driven litigation. This experience has provided us with broad insights. One of the primary purposes of this presentation is to reduce the probability of security driven lawsuits. It is useful to define and quantify the reasonable standards of care for all industries, with attention given to the ambient threat milieu. Additionally, provides security awareness training programs, when needs indicate.
The best way to meet these implicit criteria, is to conduct periodic, objective security assessments. The justification, for periodic reviews is an acknowledgement that the ambient threat environment (both internal and external) are dynamic and therefore, subject to variation. Additionally, security technology, and security methodologies, are in a continual state of evolution. The ambient threat environment is not a fixed variable, but rather, it is dynamic.
When conducting Security Assessments, employee perceptions, right or wrong, are very important. Well-designed security programs that are perceived as ineffectual, will not optimize the return-on-investment. SMSI welcomes rank and file input within the assessment process. Because hospitals are held to the very highest standard of care, one cannot afford to come up short.
The term "Security Assessment" is synonymous with Security Survey, Security Study, Security Audit and/or Vulnerability and Risk Assessment. Aside from the obvious, one of the primary reasons for doing a Security Assessment is to provide a predicate (a foundational basis) for everything that follows. Lacking a Security Assessment, the security program is most likely determined by reactions to a range of security threats as they present themselves. Security programs should be anticipatory and preventative. Security programs should deter and mitigate security breaches. Therefore, a security assessment should identify and prioritize security needs, culminating in a set of actionable remedies.
Security Assessments are best when they are objective and not driven by some predetermined agenda. SMSI Inc. is not in the alarm business, the video surveillance business, nor the contract guard business. Our goal is to objectively assess your security needs, and to come up with efficient and cost/effective solutions. SMSI Inc. has no conflicts of interest.
In order to ensure that your hospital, HOA, shopping center, mall, industrial and supply chain, or office building has a cohesive, effective, relevant and cost effective security program; a thorough assessment is a must. The Security Assessment Audit by our experts will be qualitative as well as quantitative. The role of the Assessment Audit by our security team is to provide the underpinning for the entire security program.
How can any facility justify the use of security officers, CCTV or alarm systems without first conducting a Security Assessment Audit by our expert team? Before purchasing a single camera or hiring the first security officer, there must be an assessment of your needs. There must be a predicate.
SMSI provides the use of Crime Prevention through Environmental Design (CPTED) principals in conducting security assessments. CPTED is one of the most cost-effective crime prevention strategies one can deploy.
Hospital Security Audits
How well would your security program be able to withstand the scrutiny of inadequate security litigation? The time to answer this question is now, not later. Click here to download this PDF and read more about how SMSI can help.
Regarding hospitals, the SMSI Security Assessment Audit will pay special attention to areas of sensitivity such as the Emergency Department, L & D and postpartum, pediatrics, psychiatric and drug treatment units as well as parking facilities and more. In the area of asset protection, we will evaluate special areas of concern such as food service, pharmacies, medical supply and the business office. A Hospital Assessment Audit by our security experts will evaluate both exteriors as well as interiors, applying the principles of CPTED.
SMSI Inc. will also ensure that your hospital program is meeting JCAHO Environment of Care standards for security. We will be sure that, where applicable, State statutes are being adhered to. An Assessment Audit by our expert security team will be sensitive to security components of HCFA standards. We will also help hospitals meet the requirements necessary to ensure privacy and to protect data as required by HIPAA, and or JCAHO.
Hotel Security Audits
In the hospitality industry our Assessment Audit focuses on safeguarding your guests. We will evaluate the contribution of each employee toward an effective Hotel Security program. The Assessment Audit by our expert team will examine security procedures for supplies and equipment. Bar and restaurant operations will be scrutinized as well as related cash and credit transactions. We will also measure lighting and the application of security technology. Our Assessment Audit will review hiring practices including the applicant screening process.
Commercial Security, General Aviation Security, Apartment Security, and Shopping Center / Retail Security Audits
In both commercial and retail environments, SMSI Inc. will first evaluate and then develop security programs that maximize ROI. Companies dealing with contract vendors such as alarm companies and/or guard companies will benefit from the Assessment Audit analysis, performed by our expert security team, by being assured these outsourced vendors are delivering on their contracts. The Assessment Audit by our team will also evaluate the threat posed by other outside contractors such as janitorial services and HVAC contractors and subsequently mitigate that threat.
Security Audit Summation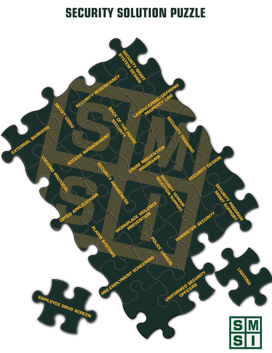 The recurring theme, herein, is that security programs must be driven, which means no two security programs are ever the same.
SMSI has been able to gain insight as to how to avoid and/or minimize the threat of lawsuits, thank to our over 25 years of experience. We are familiar with the special requirements of each category of business to meet its special standard of care. Because we are familiar with the standards laid down by OSHA, the recommendations of our Assessment Audit provided by our expert security team will always implicitly conform to those requirements. Furthermore, we can ensure that these standards will be met and even exceeded. The Assessment Audit by our team will also ensure that healthcare facilities which are mandated by state laws to meet certain security standards are in full compliance. SMSI will recommend solutions that are compliant with local fire and safety codes.
Whether addressing the issues of workplace violence, internal theft, parking lot crime or robbery, security remedies' must be site-specific. One size does not fit all for a plethora of reasons. The SMSI team of security professionals are well qualified to provide analysis and security design support to a wide range of industries.
Putting together an effective security program is like putting a puzzle together where each piece of the puzzle interlocks with every other piece of the puzzle thereby creating a whole that is greater than the sum of the parts. The assessment process provides the necessary information for making a determination which pieces of the puzzle are required to secure your hospital, hotel, mall, factory, high-rise building, school or residential complex. No two enterprises have the same set of needs. Security programs are, and should be, need driven.