Serving these Industries and More:
Consultation
The objective of most effective security programs is to provide for the reasonable protection of people (employees, invitees & customers), property and information. In order to achieve these goals, the security program must be responsive to the ambient threat environment. These factor support the notion that security is a situational discipline, which means every security program is uniquely designed to meet a special set of needs. The SMSI team has the experience and expertise to cost efficiently meet these needs.We help protect people and property while reducing liability.
Providing: Security Analysis, Security Technology Review & Design, Security Policies & Procedure Review & Design, Security Program Design & Training, and Security Management Support
Litigation Support
Bill Nesbitt, CPP, Certified CPTED Practitioner, President of SMSI, Inc., has been providing his services as a Security Expert United States (46 States and Counting), for almost 30 years. He has worked almost equally for defense firms and plaintiff firms. His grasp of current security case law makes him a valuable member of any litigation team. Bill's clients have found it beneficial to have him involved early on in the litigation process. His understanding of tactics and strategy will often be crucial in determining the ultimate outcome of any case. He is a valuable team member in advising and developing lists for the documents necessary for a fruitful discovery process.
As security experts, we provide litigation support and expert testimony for premises liability lawsuits where the adequacy of security is in question. Those cases include, but are not limited to, the adequacy of security for: parking facilities, hospitals, nightclubs, schools and universities, apartments and condominiums, hotels and casinos, sports and entertainment venues, supply chain facilities, and extended care facilities. We also provide expert testimony for intentional tort cases such as claims of excessive force, false imprisonment, and false arrest.
Factors to be considered in the security litigation process include, but are not limited, the application and effectiveness of physical security methodologies such as CCTV, lighting, security patrols, access management, parking control and fencing. Other issues that may be germane may be training, hiring and supervision protocols, pre-employment screening and reasonable foreseeability.
---
Security Management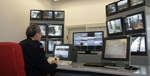 SMSI provides Security Management Support (SMS) programs. Our service includes: a complete security assessment, including the use of a Likert style questionnaire, scheduled site visits, and unlimited security management support by our expert security consultants. These services will be supported by remote monitoring of all Daily Activity Report entries as well as analysis of all Incident Report activity. This analysis will allow SMSI help keep your security program on track and contemporary. If needed, SMSI will help provide computer based Incident Reporting capabilities for your security officers. Let the SMSI team show you how to improve your hotel, school, mall, hospital, supply chain facility, or apartment & HOA security in this post 9/11 environment while minimizing cost. Call 805-499-3800 today for more information.
SMSI Inc. develops and administers tailored security training programs. We develop Security Awareness Programs that support the notion that safeguarding the organization is the job of every employee, whether they are in hospitals, malls, apartments, schools, supply chains, or hotels. SMSI will develop new employee orientation programs for specific departments. We develop site specific training programs for both security and non-personnel.
SMSI Inc. consultants will evaluate security programs for hotels, malls, schools, hospitals, supply chains, or apartments, including the application of security technology. We provide expert consultants for design support, the development of RFPs, vendor selection support and project management. We provide expert consultants for Security Management support as an adjunct to in-house security management through our Security Management Support programs and Services.
---
CPTED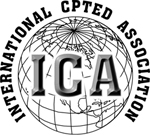 Security Management Services International Inc. (SMSI) is drawing attention to Crime Prevention Through Environmental Design (CPTED) because we believe it is an often ignored component of many security programs. We also believe that CPTED affords and opportunity for real cost-efficiency and improved synergy for any security program. CPTED principals may effectively be applied to Hospitals, Schools, Shopping Malls, Manufacturing Operations and the Bio-Tech Industry. Obviously, the best time to apply CPTED is during the design phase. However, CPTED can effectively be applied to any enterprise at any point in time. The goal is to produce a security program where the whole is greater than the sum of the parts. Contact us today for more information (805-499-3800 or bill@smsiinc.com).