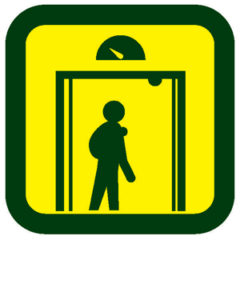 The security needs of the lodging industry present a unique set of challenges. The challenge is to develop a Hotel Security program, which above all provides protection for its guests. However, it must do so in a non-obtrusive manner that respects the guest's privacy. Second, the Hotel Security program provided by one of our expert consultants must protect the assets of both guests and the hotel. A significant portion of this threat is from employees. Hotels must not only be concerned about the protection of equipment and supplies, but also need to be concerned about their bar, restaurant, and gift shop operations. Access management, especially to guest rooms, requires due diligence for an effective Hotel Security Program. Our expert team advises that traditional security methodologies such as locking and lighting must meet contemporary standards. Most premises liability lawsuits that assert claim of inadequate security revolve around these types of issues.
Our expert security consultant team explains that because hotels are in multiple businesses, there is a multiplicity of security concerns emanating from within and without. They involve both front of the house as well as back of the house concerns. These concerns apply to restaurant bar operations, nightclubs, and gift shops. These businesses within the hotel are cash and credit operations that are vulnerable to internal and external scams. From an expert hotel security consultant's perspective, the integrity of inventories is also at stake, such things as food and liquor.
By design hotels/motel have soft perimeters. Access through other than the main entrance is not difficult. Add to the mix the fact that full service hotels may have restaurants and bars that cater to other than hotel guests. This usually means that hotels require security services that are more subtle. At the same time hotels and motels are obliged to insure the reasonable safety of their guests.
Security programs for the lodging industry generally have two broad objectives: the security of people (both guests & staff) and the security of property for both the hotel and their guests.
The SMSI Security Professionals understand the lodging industry environment and the need for unobtrusive, yet effective security programs. Security assessments provide a predicate and foundational basis for everything that follows. Lacking a comprehensive security assessment, security programs frequently look like a patchwork quilt. A security assessment will enhance the ROI od the annual security budget.
Because the threat environment, both internal and external, for each hotel is different, one size does not fit all because security is a situational discipline. An effective security assessment will help to ensure that the security program mitigates both internal and external threats.
Finally, effective security programs must be synergistic. This means there must be an effective blend between the application of security technology, the use of security personnel and employee involvement. More importantly, the ineffective application of security technology has the potential to actually increase liability. For example, video surveillance systems must be properly deployed and properly applied as a force multiplier to both the staff and security personnel.
This also means that security programs must address the security needs of both the front of the house as well the needs of the back of the house. Inventories, supplies and equipment must be protected. The systems and procedures affecting credit and cash transactions must ensure accountability.
SMSI welcomes the opportunity to submit a detailed Proposal for your consideration. SMSI also offers security management support service on an ongoing basis.
Call or email today, speak with a lodging & hospitality industry security training consultant and ask for a proposal.