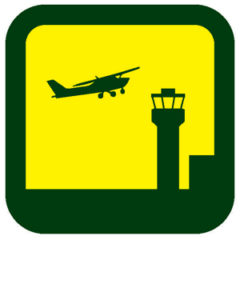 SMSI's Aviation & Transportation Security Consulting Services provides expert consultation to organizations engaged in the transportation of freight and/or people. This includes, but is not limited to: general aviation, trucking companies, bus companies and rail transport. These services apply to terminals and container storage facilities. Security has always been an important consideration of the transportation industry, but this consideration has increased in import since 9/11. The threat to transportation operations comes both from within and without. Until recent times, security litigation has been focused on personal injury cases under premises liability case law. Our team now sees a trend for lawsuits to be filed by injured parties as a result of cargo theft. Those companies engaged in the transportation and storage of freight must develop effective safeguard strategies, including security policies and procedures, as well as more traditional physical security methodologies as recommended by our expert consultant team.
While much of the attention has been directed at making commercial aviation safer, there has been less attention paid to general Aviation Security. Yet, at some airports, the weakest link in the airport's security chain may be a Fixed Base Operator (FBO). Our expert consultant team warns, Fixed Base Operators must not only be concerned with maintaining the integrity of the perimeter, they must also ensure the safety of the aircraft under their control. If it can be shown that an individual bent on doing serious harm was able to gain airport access through an FBO portal, that operator will likely be sued out of business. FBOs must also ensure that their employees and the employees of their tenants are meeting and exceeding FAA employment screening criteria. This is clearly a situation where a security program, that is mere window dressing, will do more harm than good if something goes wrong. The SMSI Inc.'s expert security consultant team is already working in Aviation Security. Ron Lander has already developed programs for a number of general aviation clients.
SMSI is also offering Security Management Support programs for General Aviation Airport facilities.
SMSI Inc.'s expert training consultants are able to conduct assessments of your facilities. We can help your company develop security policies and procedures with the intention of engaging all employees in the goals of a corporate wide program. SMSI's security consultant team can design your physical security program and represent your interests in dealing with vendors. Additionally, SMSI's expert consultants will help to institute procedures for tracking and measuring the effectiveness of your corporate program.
If you are not sure where your facility stands, our expert consultant team recommends taking The Commercial Security Diagnostic Test. If you think Security Management Support (SMS) might be part of the solution, our expert consultant team recommends taking the The Security Management Support Diagnostic Test.
Call or email our expert security consultant team today and ask for a proposal.