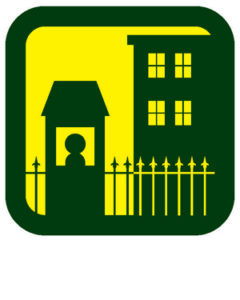 As Security Litigation Experts, a significant number of the 675 cases we have been retained for have involved Apartment Complexes, and to a lesser degree, HOAs. A significant number of these premises liability cases have resulted from various forms of assault, sexual assault and even homicides. There has also been some wrongful death cases brought against property management companies with assertion that swimming pools were inadequately secured, if when those pools were surrounded by fencing. Even gated communities are not immune from criminal activity.
Because "security is a situational discipline" one size does not fit all. Security programs should be need driven and should be responsive to the ambient threat environment. The good news is that depending on the severity of the threat environment, many of the mitigation remedies require only a modest investment. For example, residential complexes may benefit from the application CPTED (Crime Prevention through Environmental Design) techniques. CPTED focuses on such remedies as landscaping, lighting and housekeeping. When mitigation techniques need to be stepped up, the application of video analytics is another cost efficient mitigation alternative.
In order to facilitate situational and fact-based decision making, SMSI is offering and onsite security assessment. This assessment will result in a comprehensive report, including recommendations for improvement. SMSI will also provide Crimecast Report data that will to quantify the level of crime threat for each location.
SMSI is also offering long term Security Management Support programs for Apartment and Condominium Complexes
If you are not sure where your Apartment Security stands, contact us at Security Management Services International, Inc. We would be happy to answer all questions and/or submit a written Proposal for your consideration. Remember, the cost reaction, after the fact, is 3 to 5 times more costly than mitigation. When a residential property the scene of criminality, and adverse media coverage, occupancy rates are often adversely affected and liability insurance rates rise.
Call at (805) 241-3800 or email today and ask for a proposal by one of our training consultants.