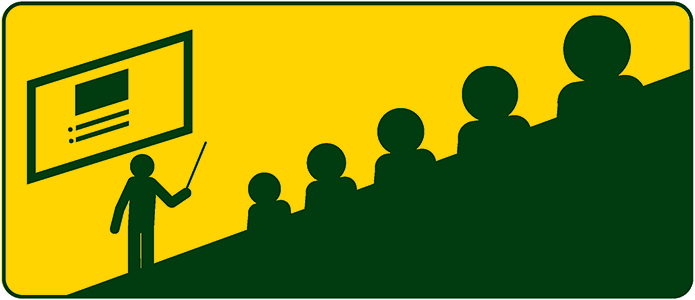 Seminars, Workshops, Organizational Keynote Presentations
SMSI Inc. offers on-site Security Awareness Training workshops, wherein employees become part of the solution, instead of becoming part of the problem. Our team of well qualified and credentialed security professionals are available to speak on a number of verticals, such as: Healthcare Organizations (IAHSS, ACHE, ASHRM and  other Employee Heath Management organizations); Shopping Mall Managers, International Association of Campus Law Enforcement IACLEA, ICSC, IREM, and BOMA.
This is a cost-effective strategy. At its best, security is a proactive discipline. The aggregate costs, both direct and indirect, of reactive security programs is significantly greater than the cost of being proactive. It is important to be aware that the costs, direct and indirect, of reaction are exponentially more costly than being proactive.
Our team of security professionals also offer seminars, via webcast or in person.
Topics include, but are not limited to:
Premises Litigation Mitigation
Security Integration & Security Design
Crime Prevention Through Environmental Design (CPTED)
Security Risk Assessment
Workplace Violence Prevention
How to become a more informed security consumer
The development of law enforcement partnerships
Crowd Controls & Spectator Violence Prevention
The aforementioned topics are applicable, and customized for the following verticals:
Hospitals, Extended care facilities. Behavioral Health facilities, Pediatric Facilities
Shopping Malls
The Lodging Industry
The Supply Chain and Freight Industry
Sports & Entertainment Industry
High-rise Office Complexes
Residential Living Complexes (Apartment & HOAs)
Industrial Facilities
Biotech Industries
For speaking engagement inquiries, please contact William H. Nesbitt, CPP, Certified CPTED Practitioner at (805) 241-3800 or bill@smsiinc.com.