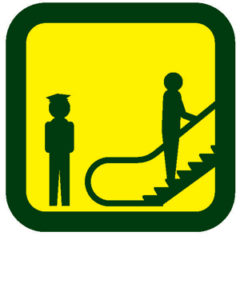 Safe Malls Prosper
In recent years we have seen Shopping Malls exposed to active shooter incidents, flash mobs, assaults in the food court, car thefts and sexual predation in parking facilities. Effective mall security programs are truly a valued added service, or at least they should be. Because SMSI is frequently involved as security experts in premises liability complaints where the assertion of inadequate security is claimed, we have some understanding of the means by which to reasonably deter thing kinds of criminal events. Studies validate the notion that when malls are perceived as being safe, they prosper. Malls perceived as unsafe are less likely to prosper and insurance premiums go up.
Shopping Centers and Malls often miss the opportunity to optimize their security program because they fail to achieve the optimal balance between security personnel and the application of technology. SMSI understands that security personnel are among the most costly remedies, but not necessarily the most effective remedy. A significant number of security lawsuits are often caused by both the actions and/or inactions of security guards.
Both strip malls and self-contained mega-malls, must develop synergistic security programs. Synergism, when properly developed can ensure that the whole is greater than the sum of the parts. This means there must be a proper mix of security personnel, security technology, and security awareness training for all mall employees and tenants. Synergy is also supported when the principals of CPTED (Crime Prevention through Environmental Design) are properly applied. We advocate the application of CPTED principals because, for the most part, these principals are very cost efficient.
SMSI understands that the role of security can often become blurred as perceived by tenants and as compared to the intentions of management. There is often confusion as to the role of the mall security program between common areas and leased retail space. Effective mall security programs are achieved when there is a partnership between the mall management and their tenants, with the understanding that security for leased space is within the purview of the tenant. With proper behavioral awareness/crime prevention training, a significant portion of criminal behavior can be effectively mitigated.
The application of security technology has the potential of becoming a security force multiplier. For example, security officers may be able to monitor real-time video on their iPhone or iPad while on mobile patrol. Video analytics, which can be outsourced, enables notification of security breaches. Video, if improperly applied, also has the potential exacerbate the liability claims of crime victims. The objective is to synergize all security strategies in a manner to ensure that the whole is greater than the sum of the parts. This synergy includes the participation of all mall employees and tenants to the benefit of all.
SMSI's mall and shopping center security consultants will help define and develop a framework from which to build and maintain a cost-effective Mall or Shopping Center security program going forward. Our mall / shopping center consultants have over 125 years of combined expertise to bring to the problem solving process. SMSI Inc. will enable more bang for the security-buck in a number of ways. We will establish a foundational basis by performing a complete shopping center or mall security analysis.
SMSI offers Security Management Support programs, security design and RFP development support, vendor selection support as well as vendor oversight. Our professional training consultants will help to develop low cost Security Awareness Programs (SAPs). We are willing to help represent the interests of our clients in their dealings with the full range of security vendors.
Following the initial assessment, our training and consultant team will continue to monitor and make corrective adjustments to your Mall, Retail or Shopping Center Security Program by monitoring and analyzing your Cloud-Based security management data such as Daily Activity Logs, Dispatch Logs and Security Incident Reports; all as part of our Security Management Support Program offering.
If your shopping center or mall should experience a serious attack or other workplace violence incident, you will be ultimately judged by the community, tenants, perspective tenants, customers, the media and ultimately, the courts. They will all ask, "Did you prudently and practically do everything you could and should have reasonably done, given your history, location and industry standards?"
SMSI Inc. is a member of ICSC. For members of ICSC, BOMA, and IREM who retain SMSI to do an evaluation of their mall or shopping center property, SMSI will guarantee that a written report will be submitted within the 60 days of the first site visit. SMSI will also provide flat rate pricing (not hourly) for these consultations.
If you are not sure where your Mall, Retail, or Shopping Center program stands, try taking The Commercial Facility Security Diagnostic Test. If you think Security Management Support (SMS) might be part of the solution, try taking The Security Management Support (SMS) Diagnostic Test.
Call or email our mall / shopping center security consultant team today and ask for a proposal.