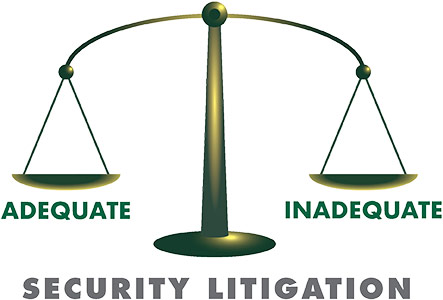 Security Case Expert Witness Services: Litigation Support Consultation, Case Evaluation and Expert Witness Testimony for Plaintiffs or Defendants
Litigation Support Services
Bill Nesbitt and Drew Neckar are both Board-Certified Protection Professionals (CPP) certified in security management. They are also Certified CPTED Practitioners.
Bill has been providing Litigation Support Services as a Security Expert Witness to law firms across the United States for more than 30 years, covering approximately 37 states as well as Puerto Rico and the Virgin Islands. Bill's partner, Drew Neckar, is similarly credentialed. Bill Nesbitt, CPP has been retained in hundreds of security litigation cases as a Forensic Security Expert on behalf of both Defendants & Plaintiffs. His diverse case load has included both premises liability, as well as intentional tort cases. These cases include but are not limited to sports and entertainment venues, hospitals, educational facilities, shopping malls, hotels and residential complexes. His grasp of the current body of security case law makes him an asset to any litigation team.
SMSI's clients have found it beneficial to engage the SMSI Team early in the litigation process. SMSI's understanding of litigation processes, tactics and strategy is often a critical factor in determining the ultimate outcome of most cases. Additionally, his expert security acumen during the discovery phase of the case can often be pivotal in determining the ultimate outcome.
If you are an attorney representing a Plaintiff, or a Defendant, in a security case, such as a claim of inadequate security, false imprisonment or excessive use of force, feel free to call Bill Nesbitt, CPP to discuss the merits of your case (805-241-3800). Bill is happy to provide a copy of his CV and Letter of Terms to any qualified law firm seeking his services.
Areas of Security Expertise and Experience by Industry:
Hospitals including Trauma Centers, Extended Care Facilities, and Behavioral Health
Hotel Security/Lodging Industry
Casino Security
Parking Facility Security (Surface Lots & Structures)
Apartment Complex Security, including HOAs
Retail Security
Shopping Center Security
Sports/Entertainment Venue Security
Cargo Security
School Security (University, Public School)
Amusement Park Security
Construction Site Security
Supply Chain/Warehouses
Entertainment & Sports Venues
Bars & Nightclubs
Areas of Security Expertise:
Security Operations

Security Officers
Policies & Procedures
Security Training
Report Writing (Documentation)
Supervision
Pre-employment Screening
Use of Force Issues
Weapons
Pepper Spray
Patrol Sequences
Staffing Levels

Physical Security Factors

Lighting
Alarms

Faulty Alarms
Alarm System Failures
System Supervision
The efficacy of barriers

Video Surveillance Systems

Video Memorialization
Video Monitoring Video Response

Access Management Systems & Visitor Control
Locking Systems (Mechanical & Electronic)
Master Key Hierarchy

Barriers
Perimeter
Interior
Wayfinding

Landscaping

Line of Sight
Upkeep
Light Blockage

Security Design

Proactive
Holistic
Reactionary
Backup Systems

Maintenance (Housekeeping)

Grounds
Graffiti Eradication

CPTED Principals (Crime Prevention through Environmental Design)

Security Policies & Procedures
Security Reporting
Crime Environment
Reasonable Foreseeability
Use of Force
Intentional Torts

Excessive Use of Force
False Imprisonment
False Arrest
Invasion of Privacy
For more information, please contact Bill Nesbitt directly by calling (805) 241-3800 or e-mail at bill@smsiinc.com. Leave your name, firm name, address, and phone number so that we can respond to your questions. We would be happy to provide a copy of our CV and Letter of Terms, including our fee schedule. We are willing to engage in a confidential conversation regarding the case matter at hand.

Additionally, Drew Neckar has joined the SMSI Team. Drew has many of the same certifications and expertise alluded to in the discussion of Bill Nesbitt. The security consulting team of Bill Nesbitt and Drew Neckar is formattable and unmatched, security professionals.

Remember that security is a situational discipline as defined by the ambient threat environment.

If a holistic security evaluation is under consideration, contact us today. We welcome the opportunity to present a comprehensive Proposal for your consideration. Our goal is to make sure that your security program is achieving the goals required, and to do so, with cost efficiency.