Hospital Security Programs Must Reinforce the Clinical Challenges Resulting from The Coronavirus

The threat of the Coronavirus, in terms of access management, adds to the already high standards care for hospitals. This challenge is especially formable due to the high risk of contagion. The hospital's responsibility is especially challenging to an already high standard of care for hospital ingress, and even egress.
Because this responsibility is added to the overall obligations of the hospital security department, and supported by the administration, the controlling protocol must be specific by meeting the needs of each hospital. This clinical management criteria, includes the control of both inner, as well as exteriors, to a lesser degree.
The involvement of security personnel also requires that all security officers be appropriately protected. It is equally important that security officers perceive they are adequately protected. Clearly the clinical staff, and support personnel, must be on the same page. The development of a successful plan should also engender the approval, and participation of the Risk Management Team.
The term "Universal Precautions" must be applied to accommodate the unique needs of each individual department within the medical center. This includes food service, housekeeping, the emergency department, and other appropriate support services.
If your hospital has not undergone a comprehensive Security Assessment, within the last two years, now is the time for that consideration. The benefits derived from periodic security assessments, will reduce liability going forward. The benefits derived form a comprehensive security review is analogous to hunting with a rifle, as opposed to a shotgun. The alternative may be a security assessment conducted on behalf of the plaintiff. These security assessments may be driven by preconceived notions.
Many hospitals that are engaged in the fight to conquer, and control, the threat of theCOVID-19 virus, find themselves having cut costs, while trying to save lives. However, if an adverse security incident occurs, the focus will be on the perceived omissions.
In a crisis of this magnitude, including the continuing threat of contagion, there is an obligation to control, both exterior spaces, as well as interspace space. Because there are a significant number of contracted employees in almost every hospital, these contracted employees, who may assert being victimized while working at you facility, are able to seek redress, via litigation process, for on-the job injuries, to the same extent as an invitee. This rise is applicable to personal injury claims as the result assaults by unknown third parties, and/or exposure to an airborne virus. SMSI's extensive litigation experience, has revealed numerous liability pitfalls, most of which, could have been mitigated.
Hospitals have always been held to a high standard regarding the mitigation of a reasonable standard of care. All healthcare
personnel, both proprietary and contracted must be reasonably protected from the victimization by airborne pathogens, as well as the criminal acts of third parties.
In order to reasonably mitgate these emerging threats, a comprehensive security assessment is a must, given the nature of today's threat environment, hospitals must develop a set mitigation options that are driven by the individual, and unique needs of each hospital, as well as their collective needs.
Considering today's ambient threat environment, one must determine where they are, before one can determine where they are going. A foundational basis for these methodologies, an objective comprehensive security review is a must. The question becomes: Should this review be implemented today, or should we wait for a sentinel event.
Qualified security consultants routinely deal with these options. This offering, before-the -fact, is to reasonably mitigate security breaches. The second alternative is to represent the hospital, or the plaintiff after-the fact, placing your fate in the hands of the court. It is important to remember, that security is always a situational discipline.
This offering is not solely applicable to Coronavirus. Our security service offerings are restricted security assessments, security planning, as we as security vendor interface. SMSI is not a provider of guard service. We are not purveyor's security systems. However, the Coronavirus metaphor is an example of the array of diverse factors that may challenge, directly and indirectly a hospital's complex security needs.
We are qualified CPTED practitioners (Crime Prevention Through Environmental Design). Remember, security is an anticipatory, situational discipline. We are security consultants, and we provided litigation support for security cases, on behalf of both plaintiffs and defendants.
Finally, the preoccupation with Coronavirus may inadvertently preoccupy employee vigilance regarding the breech of hospital security protocols. When it comes to the efficacy of security programs, hospitals are usually held to the very highest standard of care.
For a hospital security programs to be successful, they must be perceived as being effective. When security programs are perceived as being insufficient, the impact of this program will be diminished. Therefore, all security programs must achieve measurable results. If your hospital has not had a comprehensive security and loss prevention review, there is a good chance that a security review would be beneficial, and measurably cost effective. We welcome inquires and the opportunity to submit a Security Review Proposal. Over the past 25+ years, we have found the cost of being proactive, is less costly than being reactive.ng reactive after the fact.
Finally, security is a situational discipline that is in a constant state of flex. Therefore, totality of hospital security programs must be nimble and capable of and emerging threat. In order to ensure your security program is contemporary, adjustments are a constant. This is one reason a comprehensive security audit is a must. One the audit has been completed, in order to remain contemporary, the application of OMNIGO Incident Reporting Software should be considered. From a litigation prevention perspective, incident foreseeability, or lack thereof, may be the difference between winning or losing an inadequate security lawsuit. Bear in mind, hospitals are held to a very high standard of care, when it comes to security.
Our experience as court certified security experts continues to inform our consulting practice. After a brief phone conversation, we welcome the opportunity to submit a comprehensive Proposal. Because security is a situational dicipline, every hospital security program is, and should be, unique. If you agree that the precusur of most security breeches are motive, means and opportunity, now is the time to act.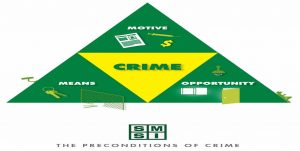 William H. Nesbitt, CPP
President
Security Management Service International, Inc.
3572 Birdsong Ave.
Thousand Oaks, CA 91360
Phone: 805-241-3800
Email- bill@smsiinc.com