An Environment of Lawlessness Security is a Proactive/Anticipatory Discipline
The homicide death of George Floyd in Minneapolis, coupled with Coronavirus, has collectively altered the ambient security threat environment significantly. The resultant epidemic of lawlessness that has resulted is causing substantial financial damage to a wide range of business enterprises, both directly and indirectly.
It also goes without saying, the health care industry, is particularly taking a hard hit, especially the emergency departments. Parenthetically, a whole range of other industries have been affected, both directly, and indirectly from the chaos of the day.
Even though security is an anticipatory discipline, it goes without saying, that many of us did not see this quasi insurrection coming. Hospitals are dealing with the impact of this insurrection. Although hospitals are in the bullseye of the chaos, wide swath of the United States economy is impacted. To date, the industries that are most heavily affected, include, but are not limited to hospitals, shopping malls, and sports and entertainment venues, small businesses and common areas, such as parking venues and public parks. Each of these categories have a specific group of unique variables to deal with, therefore requiring unit remedies. Added to this, we have a major health crisis to cope with.
As qualified security professionals, our mission is to identify and to define the multivariate threat environment as it affects each industry's unique threat environment, followed by the initiation of remedial adjustments. Remember, security is a proactive, anticipatory discipline, with the primary goal of deterring criminal activity, and/or mitigating criminality.
Regarding hospitals, hospitals are generally not the primary target, but they are the recipient of victims of the chaos. All hospitals within a specific locale, may receive both victims as well as perpetrators, with level 1 trauma centers bearing the primary load.
The SMSI team brings a great deal of expertise to the table. As court certified expert witness, we have been retained by both the plaintiffs' bar, as well defense law firms rev As a result of our extensive litigation experience, we bring a great deal of experience to the table in terms of the mitigation of premises liability litigations. Because security is a situational discipline, the best time to conduct a security review, is before-the-fact. The question under consideration is, was the security program under scrutiny, enough to meet a reasonable standard of care.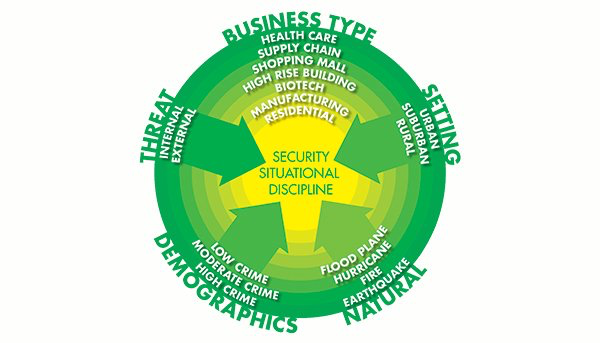 If you make a close examination of our website, you will note that the primary common denominator of our company's offering, is that most of our clients deal in the public domain. Our clients, to one degree or another, cater to public needs and desires. In part, our mission is to reasonably control access, as well as provide for the reasonable protection of employees and invitees.
Because we also do a great deal of work as court certified expert witnesses, SMSI has gained a great deal of knowledge in understanding situational inadequate security claims. Our security consulting efforts are tangentially aimed at the reduction of liability exposure, within reasonable limits, as well as developing security plans that meet situational needs.
One of the best methodologies in the mitigation of claims of inadequate security, is to conduct periodic security audits, followed by corrective actions to meet the unique overall security efforts of your shopping mall, your hospital, your educational facilities, and your sporting/entertainment venues, to name just a view.
For those industries that do not afford public access, such as industrial sites, warehouse operations and other public building, such as office towers, security assessments are also in order.
Those industries that do not regularly offer public access, such as manufacturing plants, and pharmaceutical companies, where the emphasis focuses of inner space and the maintenance of employee integrity.
Consideration should be given to periodic security assessments and security reviews. Remember: Security is a situational discipline. The defining of situational disciplines usually occurs after-the-fact. The predicting of security breaches, before the fact, is not always easy. Who would have predicted that the unfortunate loss of life, as the result the excessive use of force by Minneapolis police officers would incite uncontrollable chaos in several cities across the United States, resulting in excessive property loss?
Clearly, the ability to hypothetically consider worse case scenarios, is a must for almost every security program, no matter what vertical is affected.
Security is a forward-looking, proactive discipline. Therefore, threats must be categorized for the likelihood of occurrence, as well as the cost of occurrence. Based on these two dimensions, one is able estimate an appropriate budget for the mitigation of security breaches.
Finally, when it comes to developing an effective security programs, one cannot know where they are going before, they know where they have been.
As security consultants, we are frequently sought after for the purpose of ensuring the relevance of where your security program has been, and what changes are required to make the security program more effective, going forward.
The SMSI team has had the privilege of reviewing numerous security programs, covering over thirty states. Most of our clients have been industries that serve public, with our largest vertical being hospitals.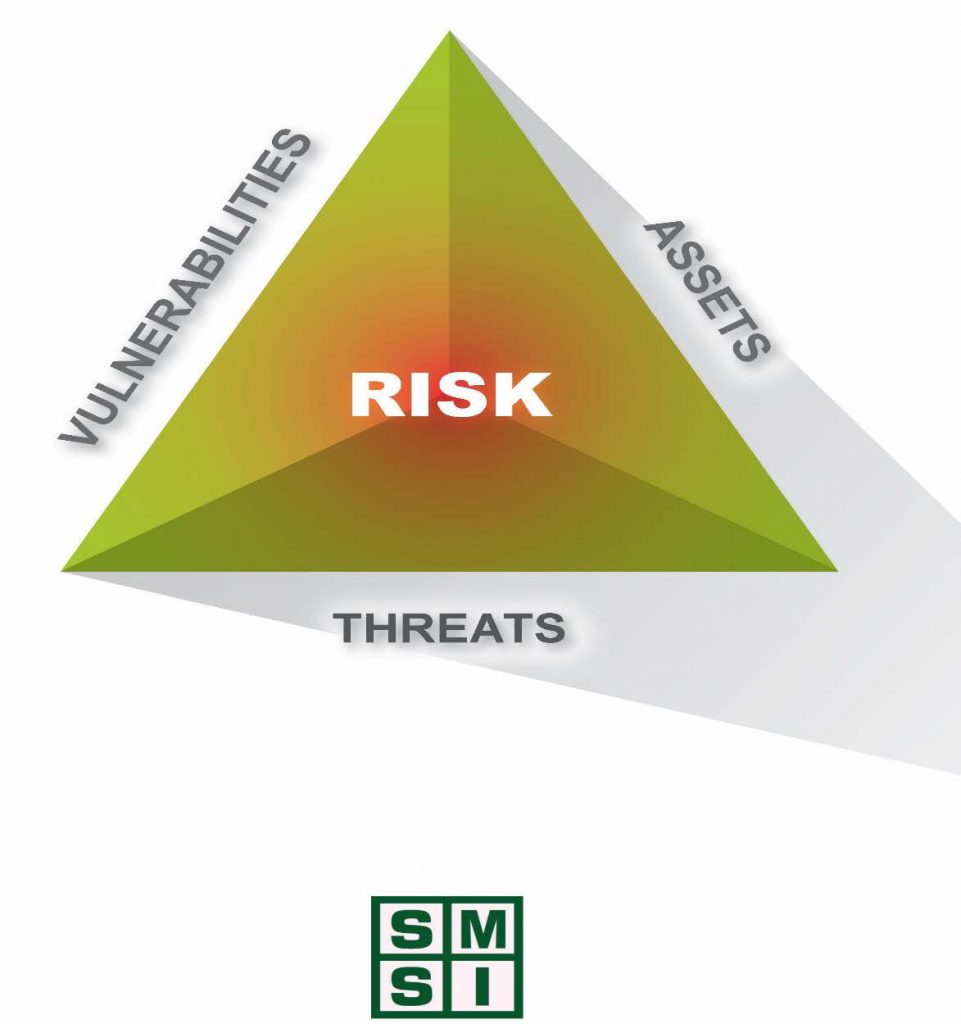 Secondarily, we have been retained on over 200 occasions, as court certified security experts, responsive to lawsuits that assert inadequate security, as well as intentional tort cases, such as excessive use of force, and/or false imprisonment. We bring over 30 years of diverse experience to the table.
These two offerings feed off each other. This dichotomy has made us better consultants, and conversely, better informed security expert witnesses. We have been providing these services for at least 30+ years covering over 35 states, as well as Puerto Rico and the Virgin Islands.
Our cases have included hospitals, shopping malls, housing complexes, entertainment and sports venues and educational facilities.
If your organization is looking for a security team to help you ensure the relevance of your security operation, and demonstrable ROI, contact us today. SMSI will also represent your interests when dealing with security vendors. SMSI Inc. is not in the guard business, nor are we involved in security technology product business. If we recommend any of the above, we will represent your interests in deal with a wide group of potential security providers. History has taught us in the past, that the past is often prologue.